| | | | |
| --- | --- | --- | --- |
| | VZ History: Dreamscape | | |
Habitat IIs Graceville was so popular, that Fujitsu decided to bring the software to America.. and that they did!
Graceville was redesigned by Fujitsu America and the finished product was a fairly large virtual world which they renamed to The Dreamscape. The Habitat II software had now been given english menus, cheeky smileys and a stylish new name - Worldsaway!
This service was decided to be made exclusive to the no. 1 ISP of the time, Compuserve. Very soon, Worldsaways Dreamscape was given a definite launch date and the Compuserve community drooled in anticipation for the service to open. A rolling demo of Dreamscape, was put up for download on the Compuserve website. Pretty soon, this world had everyones attention, including the press!
The browser software, Worldsaway 1.0, was distributed to homes of Compuserve members around the country, on a small CD: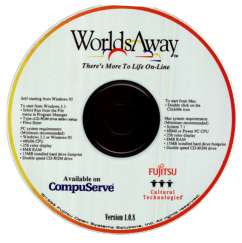 A few long months later, the flood gates opened, and the crowd poured into Dreamscape like a starving mob. In its primitive stage, Dreamscape had no turfs, painting, or luxuries like we have today.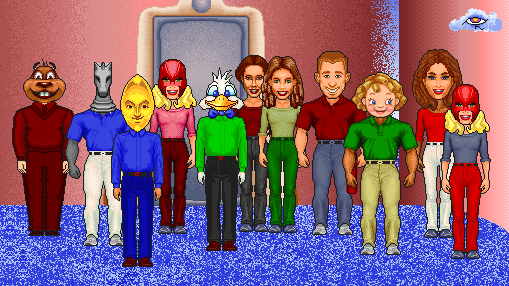 When the turfs finally opened to the public, you were unable to glue items down or use advanced features such as avatar/ghost limiting.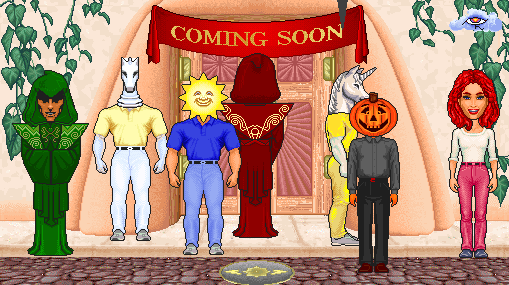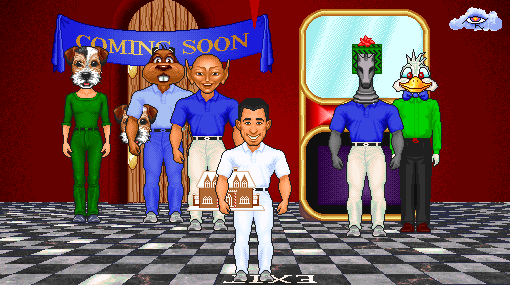 Locale openings were made into huge social events, where the crowd would wait patiently for, sometimes hours, in antipation for that certain door or gate to unlock. This tradition is still part of todays worlds.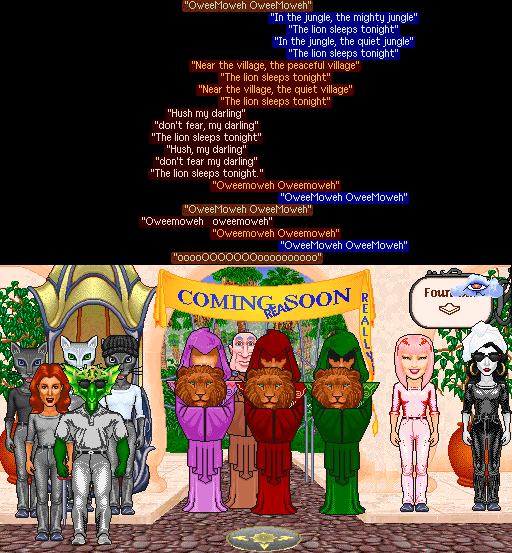 The opening of Kymers jungle was perhaps the most anticipated locale opening to-date. The oracles of Dreamscape put on a hilarious rendition of 'In the Jungle'. As you can see from the screen shot above, the lions certainly didnt get any sleep that night <g>.
Still going strong after many, many years, the Dreamscape has been the most successful and well-balanced of all the VZ worlds. Heavily based on mythology and storytelling, it became addictive to fans of Role Playing and adventuring.
In Dreamscapes history, it has experienced everything from two complete server wipes, to duped tokens. We hope that Dreamscape will still be as popular as it is today, in the many years to come.