ClubCaribe's Uniqueness...
Although many of todays features were found in ClubCaribe, not all of them seem to have made the conversion...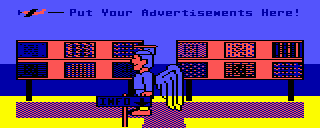 ClubCaribe had a large bulletin board system which allowed members to post absolutely anything onto a graphical bulletin board. Other members could then browse the advertisements and notices with ease.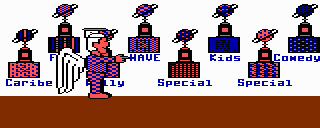 Special trophies were given away to members for different things... such as, for winning a comedy competition. Ok, we have prizes today... the difference being, the avatars didnt keep the trophies, but instead they were shown off in a trophy room.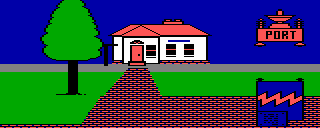 ClubCaribe had turfs... but the overall illusion was a bit more special. While we have elevators in Dreamscape, they had actual HOUSES. So rather than own a measly apartment, you could own an entire house.
Rather than the member-run VZ Raffles we have today, ClubCaribe had automated lotterys, controlled by the world itself rather than members. Shown above is the lotto lobby, the place to buy lottery tickets and claim winnings. Note the handy ATM in the middle <g>.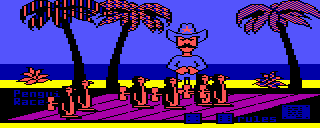 A popular pasttime in CC... racing penguins. Honest.
We're not too sure how this worked, but I presume they were just vendo items you could activate or something.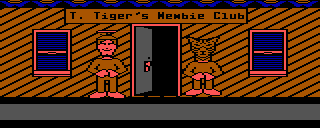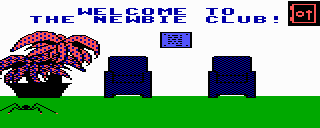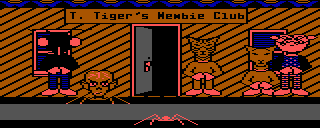 You wont find any newbie discrimination here... infact they got their own club! A place for newbies to meet and exchange advice.
Created by Metal Edd and Muslickz